Economic mirror of the day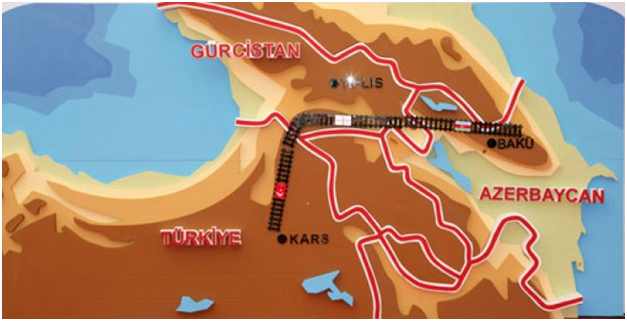 The official opening of the Baku-Tbilisi-Kars railway will be held on Monday in the capital of Azerbaijan, it will be attended by the presidents of the three countries and the Prime Minister of Georgia;
The Baku-Tbilisi-Kars railway is built on the basis of the Azerbaijani-Georgian-Turkish interstate agreement. The peak throughput of the corridor will be 17 million tons of cargo per year. At the initial stage, this indicator will be at the level of 1 million passengers and 6.5 million tons of cargo. Initially, the commissioning of the road was planned before the end of 2016, but then it was moved to the second half of 2017.
Turkish President Recep Tayyip Erdogan will pay a visit to the Azerbaijani capital on October 30, he will attend the opening ceremony of the Baku-Tbilisi-Kars railway.
President of Kazakhstan Nursultan Nazarbayev will pay a business visit to Azerbaijan on October 30, the presidential press service reported earlier. "During the trip, participation in the solemn opening ceremony of the Baku-Tbilisi-Kars railway is planned," the press service said.
Georgian Prime Minister Georgy Kvirikashvili will also visit Baku, where he will take part in the official opening ceremony of the Baku-Tbilisi-Kars railway on October 30.
"The opening of Baku-Tbilisi-Kars is another important step in creating stronger trade, commercial and transport links across the whole of Eurasia," US Ambassador to Azerbaijan Robert Sekuta told reporters.
"This project is a critical component of the Great Silk Road project," the ambassador added, noting that in this connection it is necessary to take into account the importance of the geographical location of Azerbaijan and Georgia.
The implementation of this project will consistently shorten the time of cargo transportation from China to Europe from 25-30 days to 12-15 days. At the same time, all construction work on the Azerbaijani section of the transport corridor "North-South" was completed last year. Thus, Azerbaijan is turning into a key transport hub.