Visit of Professor Klaus Zimmermann , GLO president, to Baku.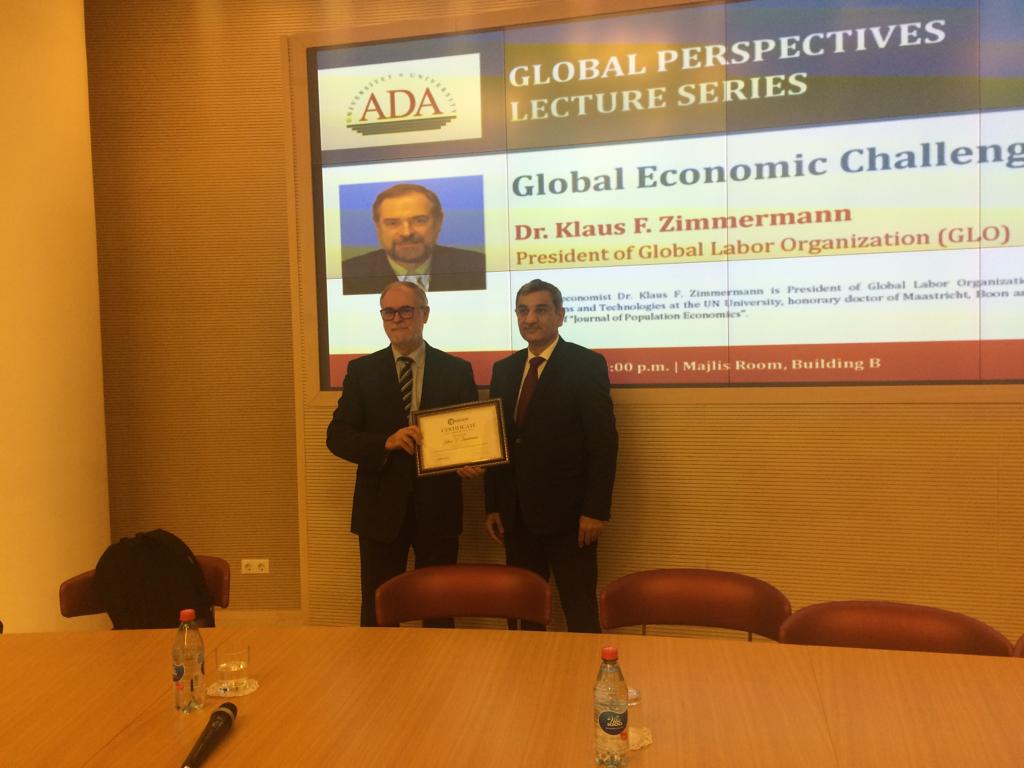 From 9 to 14 November 2018, by the invitation of the Founder and Chairman of the Institute of Global Economic Problems, Natig Shirinzade, guru of economics in labor, migration and employment, professor of Bonn University, President of GLO, director of Social Research Center, UNU-Merit, Dr. Klaus F. Zimmermann visited Baku.
Professor Zimmermann held several bilateral meetings at The Ministry of Labour and Social Protection of Population of the Republic of Azerbaijan, at the Ministry of Education, he was also hosted by the chairman of the Committee on the Economy of the Parliament of the Republic, gave a lecture at the ADA University and then answered all questions from students and teachers.
During the visit, he was granted by a certificate confirming his membership in IGEP. Additionally, A Memorandum of Cooperation was signed.